The Story About us
In 2008, few engineers who realised that the world is full of infinite possibilities and countless opportunities, decided to make their mark on the world, and started Yatnam (means endeavour in Sanskrit, an ancient indian language) with passion, enthusiasm and ideas. We started building products and services to suit the demands of all businesses, and today we are serving clients spread across a broad range of business domains, and scattered across the globe.
Our products and services have the flexibility to suit the demands of all businesses from MSMEs to MNCs. We enable our clients to have the best technologies, which would ensure their stability and competitiveness in the market. You need to be futuristic to stay ahead on the long run, and that's all we are working for.
We ensure quality of service and high standards through excellent supervision and quality control. We spend time working with our customers, actively seeking ways of improving our service and identifying those little details that add value to our work.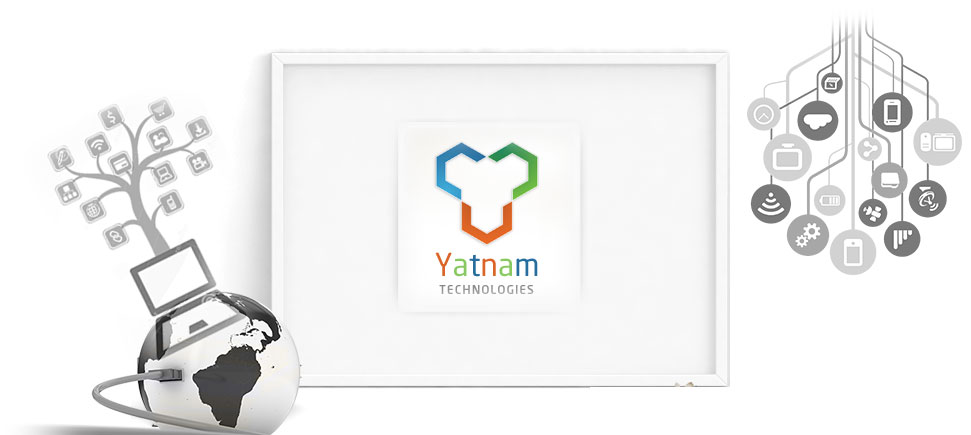 Our Mission
Yatnam since its inception had been operating to achieve its goal of being the most customer satisfying and innovative company. Bringing out products/ services that are feature rich, of great quality and guarantees customer satisfaction, is our mission.
Our Vision
Quality and Customer satisfaction are the prime factors we focus on, to culture our brand. We ensure our quality in processes, products and services by investing in experienced teams, industry coding standards and performance management. Our vision is to be on the top list of organizations, that delivers quality.
Our Passion
We are so inspired by technology, and its the fuel for our innovations. We thrive in being competitive, ensuring quality, and guaranteeing customer satisfaction. We are passionate about technology, work culture and quality. We always remain positive, because we understand that, it inspires everyone.
Meet Our Team
Creating better solutions require teamwork, partnerships, and collaboration. Individual commitment to a group effort, is what makes our team work. It's all about team work.
Alone we can do so little, together we can do so much.
What People say
Honestly, I am very pleased. My expectations were low because I have been let down too many times before, but this time it was different. Very hard working, very patient, super creative and amazing result in the end!
What People say
Excellent work work carried out with the minimum of disruption. Great stuff. Very fast and happy to do any revisions when asked.
What People say
I'm very pleased about the work done by this great team. Fantastic guys to work with! Top quality work as usual – above and beyond what's required always.
Our Skillset
Skills make dreams happen. They build economies. They make people rich and famous. In today's world, the demands for skills are staggering. If you are looking for people with the right skills, your search is complete. Our team can get the job done.